Hey guys. I have to say, I am in love with leather. Jackets, jeans, bags. It fits perfect with everything. With a cute dress to make it edgy, or with a rebelliousness shirt, or just a basic top. I myself don't own a leather jacket or something else, when I see them at a shop they are or too big, or too expensive. I've been looking for a cheap leather jacket or jeans (A fake one), because I can't afford an expensive one. So if you know some shops let me know!
The right one (of course) is Kaya Scodelario, she plays Effy Stonem in Skins UK. I really love her clothing style, and this leather jacket really got my attention!
I follow Pretty Little Liars, so I already know this outfit. In this episode Shay Mitchell wears a leather jacket, I love this one! It's not so big as Kaya's one, and it's short.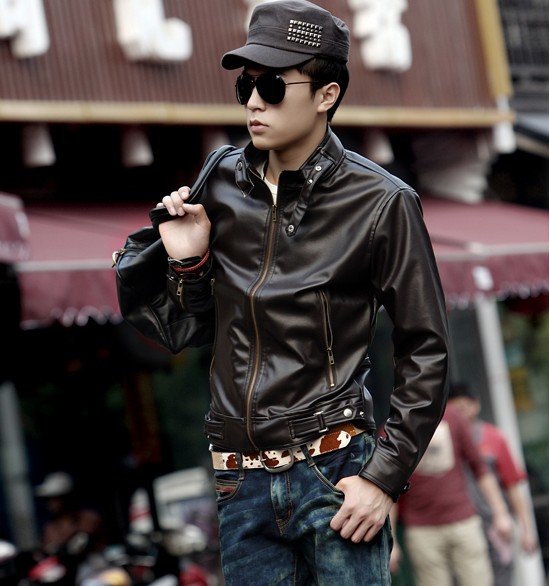 Of course, there are also leather jackets for males. This one fits with his hat and sunglasses to make his look more mysterious. His bag makes it complete. Don't really like the belt, to be honest. But we'll see that over the head.
WOW! Love this outfit! The leather skinny jeans is super sexy! Makes it even more complete with the high heels and the red lips. And also, this jacket is shorter then the one of Shay, so you can easily mix it with everything. Thumb up for this girl!
This is not a bag I would wear, but how Mary-Kate Olsen mix it with her outfit makes the bag look great. It's actually a really simple outfit but the jacket makes it look different. And I love the RayBan sunglasses.
Last, but not least. A leather wallet! Lauren Conrad is mixing it with a yellow cute dress and of course a leather jacket! Love it! See, I told you a leather jacket mix with everything? Also, love the nail polish.